Girl power: The businesswomen lighting the way
Several self-made millionaires are flying the flag for women in business, writes Samantha McCaughren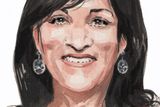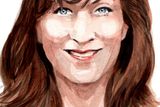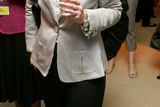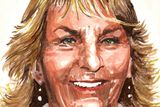 Men have always dominated the Rich List and despite great strides by women in business and other areas of life, the vast majority of entries continue to be male. This reflects wealth measures internationally. According to Forbes' annual World's Billionaire rankings, of the 2,208 billionaires across the world, only 256 are women.
The publication noted that the number of women on the list hit an all-time high last year, but they still comprise less than 12pc of the global total. And the majority of the women inherited their fortunes.
Recent research from Mastercard showed that only one in five entrepreneurs is female, which does not bode well for a significant rebalancing of the Irish Rich List, However, several self-made women millionaires are on the list.
Anne Heraty (58) set up recruitment company CPL back in 1989 before later becoming the first woman to head up an Irish plc. She owns 30pc of the company while her husband Paul Carroll owns 6pc. Their holding in the company plus salaries, share sales and other investments puts their worth at over €100m.
Dublin woman Rosaleen Blair once worked alongside former UK Dragon James Caan and has gone on to have tremendous success in the recruitment sector. Last May, Alexander Mann Solutions, which Blair runs, was sold for £820m (€930m). Blair had sold it in 2013 for €315m to a company linked to a Canadian pension fund. At the time of the sale, she retained a stake of around 16pc in the recruitment firm but it is unclear whether or not she held on to all of that stake and had another payday with this transaction.
Musician Enya continues to increase her net wealth with more and more royalties streaming in. She made her musical return three years ago with her eighth album, Dark Sky Island. The 57-year-old has sold more than 80m records, placing her above the likes of Bob Marley, Aretha Franklin, and Nirvana.
Inheritance does feature among some of the women on the Rich List, although many have gone on to greatly enhance the businesses handed down to them.
One of the most obvious examples of this is Margaret Heffernan who runs the Dunnes Store empire with her brother Frank Dunne. Heffernan's attention to detail is legendary but she is slowly passing on the running of her business to two other impressive women in the family. Her daughter Anne, a doctor, and niece Sharon McMahon, a solicitor, have taken an increasingly hands-on role.
Danielle Ryan and her brother Cillian inherited their father Cathal's share of the Ryan family's aviation fortune. The estate was worth €249m, with around €35m given to charity. Danielle heads up the Portico group, which handles the family's investments. She also set up her own business, Roads, which over-arches several creative-driven ventures in posh perfumes, arty books and documentary films.
Caroline Keeling runs the family-owned company, which has sales of more than €300m per year, a massive increase on the €100,000 in revenues it generated during the 1960s, thanks in no small part to a big increase in export markets. It is now the biggest fruit and veg producer and seller in the country with a customer base including Marks & Spencer, SuperValu and Dunnes Stores.
A number of female entries are one half of highly successful power couples. These include Linda Kiely, who with her husband Dan built up an outsourcing business in Cork called Voxpro. The majority of the company was sold to Canadian International for around €40m. The new owner has an option to buy out the rest of the company and has confirmed in stock market documents that the deal could be worth close to CA$150m (€99m) in total. The couple met when they worked on the short-lived magazine, Cork Scene. When it closed, Linda remortgaged her home to help fund the purchase of a small paging company, Pageboy, which employed six people. It grew into Voxpro, which is now heading for employment numbers of around 3,000 in Ireland and 5,000 globally.
Former model Hilary Weston first met her husband Galen when he moved to Dublin in the early 1960s. She is a former pupil of Loreto Abbey in Dalkey and her love of fashion led to them setting up Penneys in Dublin. Their Canadian empire also owns Brown Thomas and Arnotts in Ireland, Selfridges in the UK as well as several international businesses.
Luck has a role to play in most careers but one female Rich List entry can thank luck entirely for her fortune. Former cleaning lady Dolores McNamara from Limerick won €115m in the Euromillions lottery in July 2005. She bought a €4.5m country estate outside Limerick, and has properties in Turkey and the US.