Former Jameson master distiller Brian Nation to bring US brand Keeper's Heart to Ireland
Whiskey supremo Brian Nation has been working stateside to help create the new brand. Could the next step be the firm behind it looking to invest in an Irish distillery?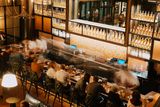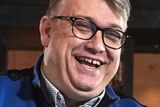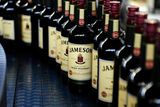 O'Shaughnessy Distilling Company, a US whiskey distillery that hired former Irish Distillers master distiller Brian Nation, has secured distribution in Ireland for its Keeper's Heart Irish American Whiskey.
Patrick O'Shaughnessy, co-founder of O'Shaughnessy Distilling Company, and the firm's master distiller and chief operating officer Brian Nation spoke with the Sunday Independent about the launch into its first international market outside the US. The launch this week comes via distributors Barry & Fitzwilliam Ltd.
O'Shaughnessy said the company could consider investing in an Irish distillery in addition to its current US whiskey facility in Minneapolis.
"There is opportunity out there and a lot of exciting things happening in the Irish whiskey space on the distiller front if you will," he said.
"I think we will kind of keep our eyes 'open to opportunity'.
"We have no concrete plans at this exact second, but it would certainly be a feather in our cap if the right opportunity came our way."
In 2021, Nation, who worked on whiskeys including Jameson, Redbreast, and Midleton, brought his vast distilling experience, skills, and family to America to take on a new challenge as master distiller of Keeper's Heart.
Unusually, the whiskey is a blend of Irish and American whiskies.
While the company's whiskey matures, the American whiskey for Keeper's Heart was sourced from Midwest Grain Products (MGP) in Indiana, and the Irish whiskey is from Great Northern Distillery (GND).
Nation said O'Shaughnessy initially approached him about the project in 2019.
"It really excited me," he said. "The idea of building a brand from the ground up was an amazing opportunity, but also to do it in a different style by bringing the best of both Irish and American distilling traditions together was something quite unique."
Nation started the process of moving over to the US during the Covid pandemic.
However, the complications of moving during that time meant the initial blending of Keeper's Heart was partially carried out in Ireland.
Nation admits it was challenging to leave Irish Distillers, where he spent around 23 years.
"It was a big challenge," he said. "The thing about it was, I was very happy doing what I was doing. I loved working in Irish Distillers and what we had achieved as a team. It wasn't like I was trying to get out of there.
"It was a very emotional and difficult decision."
The protection of the Irish whiskey category is taken seriously.
Asked if there was any controversy with the Irish American Keeper's Heart brand, Nation said he didn't see any.
"I don't see any controversy around it," he said. "It is very authentically going to be American whiskey.
"We are not pretending to call it Irish whiskey.
'I don't see any controversy around it,' Nation said. 'It is very authentically going to be American whiskey'
"We are proud to say we are producing American whiskey, be it the triple-pot distilled rye or triple-pot distilled bourbon in the Irish style of triple-copper pot distillation."
Nation added that O'Shaughnessy Distilling Co was a member of the Irish Whiskey Association due to its 10-year-old Irish single malt sourced from GND.
Having moved to the US, Nation said demand for Irish whiskey has been surging.
"It is definitely proving its fruits."