Former Dragon gears up for future nationwide expansion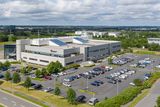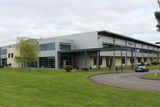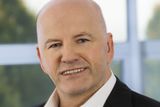 CLYDE Real Estate, the commercial property company set up by former 'Dragons' Den' investor Seán Gallagher and telecoms entrepreneur Colm Piercy, has secured €20m of debt from UK-based real estate asset manager PMM Group.
The loan facility will be used to part finance Clyde's acquisition of mixed-use office and manufacturing sites in Dublin, Shannon, Dundalk and Carlow, a significant office and residential development site in Cork as well as residential sites in large urban and regional locations.
Since it was set up in 2015, Clyde has been actively securing tenants and buying and selling commercial properties including acquisition of more than one million sq ft of office and industrial space. The group's current tenants include a mix of Irish businesses as well as global blue-chip firms such as Intel, Nokia and Citibank.
After acquiring the 323,000 sq ft Alcatel-Lucent facility in the IDA Blanchardstown Business and Technology Park, which was part let to Alcatel-Lucent and Citibank, it subsequently sold the 160,000 sq ft of manufacturing section on eight of the acres to global data centre firm Equinix which has been granted planning permission for a large data centre campus on the site.
CEO Mr Gallagher told the Irish Independent the firm retained the Clyde House part of this property with its 120,000 sq ft of office space as well as 60,000 sq ft of high quality storage/assembly space.
In Carlow, Clyde has persuaded the county council to rezone Clyde's 30-acre former Braun factory facility in Carlow town. The group acquired this 225,000 sq ft production and storage facility when it was zoned industrial and last week the council rezoned it to accommodate general enterprise and employment.
"This move should make it more attractive to potential occupiers for either production, life sciences or storage," Mr Gallagher said.
"Existing facilities of this size are difficult to find now in Ireland and with prices on the rise in Dublin and space limited, companies are increasingly looking to locations such as Carlow as a potential home - given its close proximity to Dublin, the excellent road infrastructure, affordable resi accommodation and the local Institute of Technology.
"Over the past five years our strategy has been to acquire and asset manage a number of significant properties both in suburban Dublin and Cork as well as in major regional locations. We have also been successful in divesting a number of key assets to a mix of international data centre companies and global investment funds."
These include Equinix, Corum, Keppel Data Centre Reit, K2 Data Centres which is part of the Kuok Group in Singapore, and Fine Grain Property, whose backers include the Government's ISIF investment fund.
Clyde's sales include Stratus House, a 31,215 sq ft office and data centre building on the IDA College Business and Technology Park in Blanchardstown, which it sold to Fine Grain Property, the Irish and Singaporean property fund.
Clyde sold BCI, Ballycoolin, Dublin 15 to K2 Data Centres. Also in Ballycoolin it sold B10 to Keppel Data Centre Reit, a Singaporean Reit.
In 2017 it sold on the Voxpro Campus One on about 6.8 acres at Mahon in Cork adjacent to the City Gate Centre, The purchaser, French investment fund Corum, said at the time that the whole transaction including all costs amounted to around €17.5m. But the actual price was not disclosed.
Adding value to this deal was the fact that Clyde had previously secured Voxpro as the tenant for this 120,000 sq ft of prime office space.
Prior to the sale Clyde retained a four-acre portion of the original 10.9-acre site for further commercial or residential development and is currently undertaking a design and feasibility study on its possible future use.
In Shannon it acquired an 80,000 sq ft office facility across four floors with Intel as the anchor tenant having 66pc of the space along with Wipro. Clyde filled the remaining space by adding a new FDI tenant, Digital River.
In the Finnabair IDA Park in Dundalk, its properties include the Science Services Centre - a 10,000 sq ft office facility which is fully let. In Finnabair it has also received planning permission to refurbish Rebus House, a 73,000 sq ft industrial unit which is vacant.
Mr Gallagher says the PMM debt facility will support "our ongoing objective of acquiring and developing additional commercial and residential sites throughout the country".
PMM has more than £750m (€900m) of assets, across Ireland, the UK and Germany. PMM provides a range of real estate investment opportunities to global investors. Since its inception in 2017 the fund has loaned more than €120m across the UK and Ireland.
"We are pleased to be able to support Clyde Real Estate, one of Ireland's leading real estate investors, as we continue to grow our portfolio of high-quality loans. This is our first transaction alongside Clyde and we are delighted to support both their current asset mix and overall strategy. We look forward to continuing to work with them," said Gareth Williams, head of real estate finance at PMM.