Encouraging growth in the north-west is vital to overall economic vitality
There are many benefits to locating in the north-west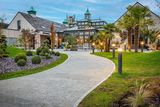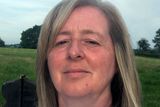 The growth of every regional location is vital for Ireland's economic sustainability. This is a key ambition in Enterprise Ireland's strategy to 2024, 'Leading in a Changing World'.
Of the 218,718 jobs at firms supported by Enterprise Ireland (EI) last year, more than two-thirds (68pc) were outside of Dublin.
The North-West region encompasses counties Sligo, Leitrim and Donegal, and has continued to be a focus for a supportive enterprise ecosystem. There are now more than 166 EI-supported companies across this region, employing 6,797 people.
The North-West Regional Enterprise Plan to 2024 is one of nine plans across the country, developed by regional stakeholders, which focus on undertaking collaborative initiatives that can help strengthen the regional enterprise ecosystem.
This will help enterprise growth and job creation in each of the nine regions.
Key supports which have contributed to this growth in the North-West have been projects supported by the Regional Enterprise Development Fund (REDF) and Border Enterprise Development Fund (BEDF), which EI administers on behalf of the Department of Enterprise, Trade & Employment. To date, €17m has been invested in projects in the region via these two schemes.
Leitrim's Drumshanbo Food Hub is a multi-tenant food production enterprise centre currently employing 145 people. The Leitrim Enterprise Food Zone, due to open in September 2023, will provide additional space for new and growing food and beverage companies in the region.
In Donegal, the REDF-supported Inishowen Digital Innovation Hub, scheduled to open in May 2023, is designed to provide a collaborative space for tech start-ups, established companies, and remote workers.
Strand Campus in Strandhill, opening in April, aims to become an international digital gaming development hub, boosting the reputation of Sligo as a destination tech cluster with everything a digital gaming business needs.
While government investments and supports offered by EI and the Local Enterprise Offices are vital to expanding enterprise in the region, it is the people behind these firms that are most critical to developing the North-West.
This was evident at the recent 'North-West in the City' event in Dublin, supported by Enterprise Ireland, the IDA, and the Western Development Commission, who came together under the North-West Regional Enterprise Plan to promote the region.
A number of leading Irish firms from a range of sectors in the region attended – including Optum, Cora Systems, Kaon Technology, Source Civil, King, Moffatt, and many others – to showcase the high-quality jobs available and the benefits of living in the North-West.
Global multinationals also attended the event, including Tata Consultancy Services (TCS), AbbVie, VistaMed and many others.
The Department of Enterprise, Trade and Employment recently held the first of nine 'Building Better Business' conferences in Letterkenny, and this event highlighted the role of the North-West Regional Enterprise Plan, and the opportunities and challenges presented by digital transformation and decarbonisation.
If you are thinking of starting or growing an export-focused business, you should contact the enterprise agencies in the region who can help and guide you on the next steps.
​Joan Mullen is Senior Regional Development Executive at Enterprise Ireland