Dundalk firm loses appeal over €130,000 Employment Investment Incentive tax relief
Aqua-Nu had raised €355,000 under the investment scheme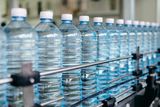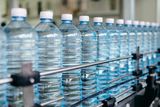 Dundalk-based Aqua-Nu Filtration Systems says it is considering an appeal after the Tax Appeals Commission backed a Revenue ruling refusing tax relief for some of its investors under the Employment Investment Incentive (EII).
The business lost its appeals against an earlier determination by Revenue Commissioners who said it was not a qualifying company under the EII framework.
"We are assessing our options and are considering an appeal," Aqua-Nu founder Patrick Farrelly told the Irish Independent.
Aqua-Nu Filtration Systems was founded by Mr Farrelly in in 2005. It developed a new ceramic-based water filtration system.
Between 2012 and the end of 2015, the company raised €355,000 from investors across Ireland and further afield under the (EII) scheme.
The scheme is designed to encourage individuals to provide equity-based finance to trading companies. The investors can then claim tax relief on that investment once certain conditions are met. Between 2017 and 2018, Aqua-Nu submitted seven applications for relief in respect of a total of €130,000 raised under the EII.
Following the applications, Revenue sought additional information, including a business plan from the company.
The company submitted a document entitles 'Business Opportunity Outline' in 2019 to Revenue, which was dated January 2015, Revenue queried if any business plan had been prepared before 2015.
The company replied: "No. The business plan dated 2015 was sent in because Revenue said we had to have a BP [business plan] to be eligible for the previous applications."
Revenue subsequently told the firm that it was not satisfied it was a qualifying company under the EII legislation. In March last year, Revenue refused the company's application for relief under the scheme. That was appealed by Aqua-Nu.
In submissions to the Tax Appeals Commission, Aqua-Nu said that it had been "eligible for EII participation since 2012 and had been filing appropriate forms since 2017".
"We have been in contact with Revenue since May 2016 trying to resolve this situation, where some of our investors (shareholders) are still awaiting EII approval," it noted. "We have sent in forms, bank statements and everything we were asked. We were told at one stage that the problem was a backlog of applications."
It stated that between 2016 and 2017, it had provided a "plethora of documentation and emails" in relation to its applications.
"This procedure took an incredibly long time," it added. "A requirement of the new forms was that we had to provide a business plan, which we did. A further requirement was that we had to provide minutes of a directors meeting indicating our intention of pursuing EII funding, which were provided."
Revenue said that because Aqua-Nu did not have an original business plan and because it did not have a business plan in place at the time of the initial share issue in 2012, it was not possible for the company to have complied with the requirement of the possibility of follow-on investments to having been foreseen in the original business plan as required.