Dublin Port launches €400m redevelopment plans
'We wanted to make sure we got the consultation right,' says chief executive Barry O'Connell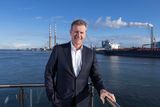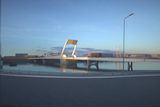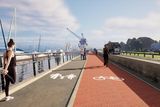 Floodlit playing pitches, a dog run and seaside cycle paths have been added to Dublin Port's 2040 redevelopment plan, mainly to assuage local residents.
Launching an official public consultation on the development on Tuesday, Barry O'Connell, Dublin Port's recently appointed chief executive, said he was "excited" for the future of the port, and hopes to submit a planning application for the €400m project in June – a few months later than anticipated. Construction is still expected to start in 2026.
"We wanted to make sure we got the consultation right, in the context of a 20-year project," Mr O'Connell said. "We don't want to rush it for the sake of a few months. Subject to planning, we don't see any delays to construction beginning. We have stayed very, very close to all the relevant stakeholders, so we would hope we have anticipated any of the potential objections."
The plan, known as 3FM, is the third and final phase of the port's redevelopment, focusing on the Poolbeg peninsula in Dublin's eastern docklands, leading to Dublin Bay.
When completed it will include Ireland's largest container terminal, a new trailer terminal, a ship turning circle and an electricity grid connection to the Codling offshore wind park.
The changes – for instance, moving cycle lanes away from the road to the sea side – were made after informal consultations with residents, hauliers and other interested parties.
"It will be much, much safer and I think it will make it much easier for hauliers as well," Mr O'Connell said.
"You'd feel sorry for cyclists coming across Tom Clarke bridge these days because they are taking their life in their hands."
Despite the new amenities and increasing construction costs, Mr O'Connell is confident that the budget will be "about €400m".
Dublin Port will finance the project alongside a loan from the European Investment Bank, but will have to put the project out to tender again once planning is granted.
The upgrades will allow port throughput to grow by around 50pc to an estimated 3.1 million trailers and containers by 2040. More space will be needed after that, due to population and exports growth, with port authorities saying previously that moving the port to a new location would be unviable.
Dublin Port is also looking to reclaim around 15 hectares of land that it had set aside for Brexit but which remain unused by state agencies.