Dublin Information Sec 2018 schedule: speakers and times for cyber security conference October 15, RDS
Dublin Information Sec 2018, Ireland's cyber security conference on Monday, October 15 at the RDS.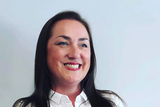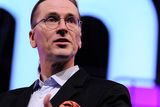 Cyber proof your business at the cyber security event of the year. Join speakers like Mikko Hypponen, a world-wide authority on computer security and privacy issues and Jenny Radcliffe, Hunter at Channel 4's hit series Hunted aka the 'people hacker'.
The Dublin Information Sec 2018 conference is an INM event. For tickets and more information click here
DUBLIN INFORMATION SEC 2018 - Times, themes and speakers
8.00 – 9.00: Registration and Coffee
9.00-9.10: Opening of Dublin Information Sec 2018: Minister Charlie Flanagan's opening address
9.10- 9.20: RISKS, THREATS AND INCIDENT RESPONSE and introduction to conference
9.20-9.50: Inside the head of a hacker/ social engineering as a tool for your business: Speaker - Jenny Radcliffe
9.50-10.20: Cloud security and SAAS for your business, mobile threat: Speaker - Rahim Jima
10.20-10.50: Investigating the Web: The Light and The Dark Side: Speaker - Bill Buchanan
10.50 – 11.20: Roundtable: RISKS, THREATS and INCIDENT RESPONSE: Panelists -  1. Kevin Kiley 2. Rahim Jima 3. Paul Conaty 4. David Barnett
11.20-11.45: Coffee and breakout
11.45- 12.45: IMPROVING YOUR ORGANISATION'S SECURITY HEALTH
12.45-12.15: The importance of reporting cyber breaches: What the Gardai can do for you: Speaker - Michael Gubbins
12.15-12.45: Beyond Compliance: the business value of data privacy and ethical information management: Speaker - Daragh O'Brien
12.45-13.45: Lunch and networking
13.45-14.15: EMERGING MASS SECURITY ISSUES
Keynote address: Securing our digital future: Speaker - Mikko Hypponen
14.15-16.00: INFORMATION REGULATION POST BREXIT AND the GDPR
14.15-14.45: Data and cyber security post-Brexit: Speaker - Maria Farrell
14.45-15.15: Managing data breaches in a GDPR world:Speaker - Brian Honan
15.15-15.45: Roundtable: Cyber security post-Brexit in a GDPR world: Panelists - 1. Jason Dowling 2. Bharat Mistry 3. Suzan Sakarya 4. Mathieu Gorge
15.45-16.05: Coffee and breakout
16.05-17.30: SECURING A DIGITAL FUTURE
16.05 – 16.-25: Cyber security and Ireland's role as a centre for multinationals - Fireside chat with Mikko Hypponen and Adrian Weckler
16.25-16.50: From Blockchain and biometrics to the IoT – what the future holds: Speaker: Richard Gold
16.50-17.20: Roundtable: The future and lessons from Dublin Information Sec; Panelists -  1. Sharon O'Reilly 2. Jenny Radcliffe 3. Richard Gold 4. Nicola Byrne
17:15: Conference closes
MCs for the event are Adrian Weckler and Dearbhail McDonald