Chocolate firm's success may lead to 10 new jobs
Galway-based confectioner founded business in first lockdown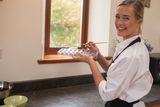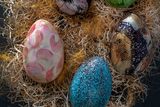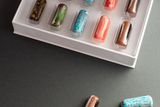 Grá Chocolates, a Co Galway-based chocolate manufacturer, is planning to move into a new 741 sq m factory following the business's success since launching last year.
Gráinne Mullins, who founded the business during the first Covid-19 lockdown, had based the company at her parents' home in a 10 sq m space. She is hoping to receive support through Leader from Galway Rural Development to help her with the move.
"We found a perfect spot in rural Galway, keeping with our theme of getting local and supporting the rural community in Ireland," she said.
"Up until now, I have been based from my parents' home. They have been so patient, and I think it is time we took the next step."
The 27-year-old said she hopes the new factory will allow Grá to bolster production and expand.
The company plans to move in mid-summer.
Mullins is also hoping to create employment with the move, aiming to add a further 10 people to her team of three full-time and two part-time staff.
"Now we are at a stage where we have [made] one tonne of chocolate in the past month just preparing for Easter alone," she said.
"If you had told me that this time last year when I was at home making Easter eggs for my family and posting them on social media, I wouldn't have believed it."