Canadian firm backs Glendalough Distillery with €5.5m spend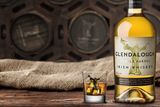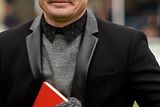 An Irish unit of Canadian drinks distribution group Mark Anthony Brands has taken a significant stake in Glendalough Distillery, injecting over €5.5m into the company.
Glendalough Distillery is backed by investors including rugby legend Brian O'Driscoll, and C&C chief financial officer Kenny Neison. C&C's brands include Bulmers cider.
Founded in 2011 by five friends, including two former Davy Stockbrokers analysts, Glendalough Distillery has a suite of brands including whiskey, poitin, gin and is building a distillery in Glendalough, which it will open to visitors next summer.
The drinks company has lured a large number of investors since it was founded, including Sean Cunningham, a well-known New York-based Irish publican who owns the trendy Brass Monkey bar there. Mark Anthony Brands International paid €3.5m to acquire new shares in Glendalough Distillery, and €2m to buy shares from existing shareholders on a pro-rata basis.
Mark Anthony Brands has made its investment in Glendalough Distillery via its Dublin-based international export arm, which is headed by Davin Nugent.
Mr Nugent was the managing director of a UK-based distributor for Swedish cider brand Kopparberg, and also previously worked with Irish drinks distributor Richmond Marketing. The chairman of the Dublin-based Mark Anthony Brands unit is Michael Merrins. He was a managing director at C&C, where he worked between 2004 and 2013.
He also previously held roles with Irish bakery firm Aryzta, Green Isle Foods, and Quinnsworth. Mr Merrins is also the chairman of Kildare-based craft drinks firm Rye River Brewing.
Mark Anthony Brands distributes a large number of drinks in Canada, including a large number of wines from around the world.
It's also a distributor for beers such as Peroni and Grolsch, as well as Whyte & Mackay whiskey, and Stolichnaya vodka. The investment by Mark Anthony Brands in the Glendalough firm underscores the renaissance in the Irish whiskey sector, particularly since the downturn began.
A raft of new distilleries are being built around the country, and foreign investors have been funnelling cash into the sector here.
UK drinks firm Quintessential Brands bought the Dublin Whiskey Company this year in a €10m deal, with a distillery due to open in Dublin's Liberties next year.
Scottish firm William Grant opened a €35m distillery in Tullamore, Co Offaly, in 2014.