Amid falling stocks, Brexit and trade wars, 2018 still saw plenty hitting paydirt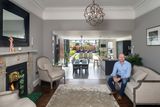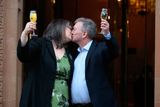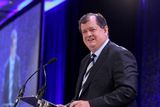 The Irish economy motored along nicely in 2018 but that buoyancy didn't feed through into the bank balances of many of the super-rich over the past 12 months. Making big money was difficult for those with any money to invest, with no easy wins for those who are used to striking it lucky in the financial stakes.
The Irish Stock Exchange was down 22pc, the FTSE was down 13pc while the Eurostoxx 50 was down 14pc. Bonds also had a tough year and while Irish property was in a strong positon, real estate was under pressure in many other markets. Brexit and Trump's trade wars added to heightened asset volatility. "There was nowhere to hide for investors," summed up one Irish wealth advisor.
Despite this, several people did strike it rich - or richer - over the past year. The pharmaceutical sector delivered for former Elan executive Seamus Mulligan. He owned an 80pc stake in Adapt Pharma, a maker of opioid overdose treatment spray, Narcan. In September it was sold to New York-listed Emergent Biosolutions for $635m (€558m) plus an additional $100m (€88m) if certain targets are met.
Another big win came in August when the Reihill family sold Tedcastle Group, the company behind Top Oil, for a sum believed to be well in excess of €100m.
In addition to individuals and families who enjoyed big financial windfalls, there are over a dozen new entries on this year's list. They include Donagh and Anita Kelly who benefited when specialist utilities company KN Group was bought by Circet, a leading French telecommunications firm. The price tag was believed to be well in excess of €150m and UK company filings for the parent group indicate Donagh Kelly was a substantial shareholder.
Back in 2014 Leo Crawford, John Clohisey and John O'Donnell from Spar-owner BWG were watching the business being dragged under by boomtime debt. Spar South Africa came to the rescue with a significant investment. They retained a 20pc stake which is now valued at €75m, according to new figures.
Another money-making deal came from financial services when Irish company Blue Insurance was sold to a company by Zurich Insurance in a deal understood to be worth up to €70m. The main beneficiary was Ciaran Mulligan who co-founded the business in 2003.
However, many of our top entries saw the paper value of their shareholdings plummet as stock prices took a hammering. Among them are Paul Coulson of global bottle and can maker Ardagh, which has seen its share price fall by over 40pc in the past year. His estimated wealth is still over €1bn but the share price dive has pushed him down several places on the list. Those whose wealth is based on shares in gambling group Paddy Power Betfair have also seen a slide in their wealth, on paper at least.
For those of us who can never imagine reaching the highs in our own lives that some of the super-rich have achieved, perhaps take some solace from one of the highest new entries, Frances and Patrick Connolly. The Northern Irish couple won €130m in the Euromillions lottery, making them one of the wealthiest new additions to the list for 2019.
All the entries are based on our estimates of what the individuals are worth based on a wide range of available information. While fundraisings place and outright sales offer a clear value on many companies, we used a range of sources to piece together the wealth of people included on Rich List 2019. We spoke to advisors of some of the country's wealthiest people, as well as several financial experts. We also examined the latest publicly available company accounts, shareholding allocation filings to the Irish Stock Exchange and other markets, as well as deals news from the past year to establish the approximate wealth of each entry. In some cases, we spoke to the people themselves.
Rich List 2019 contains an extremely diverse group of people, with entrants ranging from musicians and entertainers, to financiers and hedge fund managers.