Alan O'Neill: 'How to manage millennials and all of your other age groups'
Employers have a right to expect the best from staff, no matter what their background or age. But they also have a duty too to listen and adapt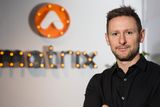 There is much talk about millennials and how different they are. Unfortunately, a lot of the overused descriptions are negative. Millennials are often deemed to be selfish, with an over-the-top sense of entitlement and short attention spans. The list goes on. Now I'm not putting myself out there as a defender of this generation born between 1980 and 1995, loosely described as 'gen Y' or 'millennials'. I am however raising a point about how we manage our people.
As employers, we are entitled to maximum productivity from our people. We spend a lot of money on payroll and as with any investment, we deserve a return on that.
Far too many of us, though, see payroll as a cost to be managed downwards. But in these days of almost full employment, that just won't cut the mustard any more. We have to think and act differently.
Is it fair to single out millennials as being so different? Isn't it likely that 'baby-boomers', born between 1945 and 1965, were different to their parents? What about 'gen X', born between 1965 and 1980, when personal computing was in its infancy and comfort with technology was a growing pre-requisite for employment? Millennials, as we know, were the first generation to grow up with an abundance of technology and a changed workplace. But let's not forget that they had just started in their careers when the great global recession took hold. They inherited that reality.
'Gen Z', born between 1995 and 2015, are a whole different ball-game entirely. They grew up playing with their parent's mobile phones and tablets. Most weekends I take my teenage nephews out of boarding school and go for a pizza. Let me tell you, every Saturday is a fun learning day.
Expectations should be clear
For us as employers, should we concern ourselves with these differences? And if so, how do we handle these differences? For any relationship to succeed, good communication is essential. Whether that's in life or in business, between employer and employee, the same rule applies. The word 'communication' is far reaching and has lots of interpretations, forms and channels. But in communicating with others, expectations have to be made clear. Then it's up to the other party to choose to meet them, or not.
Selfridges is a large, UK-based retailer with about 6,000 employees from over 100 different nationalities. You can just imagine the diverse mix of age, race, faith, skin colour, gender and sexual orientation. With such an eclectic mix of backgrounds, their heritage, values, behaviours and expectations vary dramatically.
Nevertheless, in monthly management induction for new managers, I would always say, "we respect your culture and your background, but in the Selfridges culture, this is what is expected". Now that doesn't mean that it was a one-way street. As a modern business, Selfridges has adapted its management style and culture to reflect best practices for employee relations. But expectations were set and made clear from the start.
How to satisfy mutual expectations
Here is a common denominator that has not changed through the generations. These pointers are built on a platform of open communications and having reasonable expectations fulfilled.
1. Tell me what you expect of me. The role guide (job description) and contract is the basis for clarifying roles and expectations. But don't just hand over a document - go through it and explain in detail what is meant by it. And it doesn't stop there. Over time, as the business needs change, continued and open dialogue is essential.
2. Give me the opportunity and resources to perform. Having agreed expectations, give the employee both the correct tools and the opportunity to do the job. If there are obstacles in their way preventing them from succeeding, then support them in removing them.
3. Give me guidance when I need it. If the job entails new knowledge or skills, arrange for appropriate training or coaching to speed up the learning and confidence levels.
4. Give me feedback on my efforts. As the employee is going about their duties, let them know how they're doing, good or bad. This is particularly relevant for when they're learning. But a seasoned employee will also want to hear that too, if only now and then.
5. Reward me for my contribution. This is not just about money. It's about recognition and appreciation for effort and a job well done. If you dare say to yourself, "sure they're being paid to do it" then you're definitely thinking like the grandparent of a baby-boomer!
The Last Word
As leaders and managers, if we want to get the most from our people, we should look at ourselves first. A new style of management is not just a phenomenon that applies to millennials. It is entirely appropriate that we adapt how we think, how we act, and what resources we use in our interactions. Use of apps and social media show you to be a modern company and will help to attract some younger talent. But it doesn't stop there. You also need to focus on the basics listed here to retain your best people, regardless of their age.
COMPANY PROFILE: Matrix Internet
Human intelligence at the heart of Matrix's approach to online
Internet
Business: Matrix Internet
Set up: 2000
Founder: Jeff Sheridan
Turnover: €1.3m
No of Employees: 20
Location: Merchant's Quay, Dublin 8
Change has never before been so fast, and a good example of this is the lifecycle of the computer. From the first electric motor in 1740, to the first computer in 1936, we then saw the creation of the worldwide web in 1989. Consequently, and since then, the increase in speed and complexity of technological change is exponential. Watch out, the world will never again move this slowly.
Matrix Internet
Matrix Internet is supporting many Irish and international organisations in coping with this digital revolution. Founder Jeff Sheridan had spent time in America around the turn of the century and observed the internet taking off.
He returned to Dublin and retrained as a web developer. Matrix was formed to develop websites for companies which believed that the internet was here to stay. Sheridan's LinkedIn profile reads, "a head for business, a heart for clients" and it's the care for clients which has powered nearly 20 years of growth for the company.
When Sheridan's future wife Michelle came on board she developed a sizeable sales funnel from scratch. By 2009, the team had risen to six people, made up of developers and designers. With the advent of new and alternative marketing channels, Matrix found that it was being asked for more services in addition to web development.
In 2014, the company added to its web development expertise and expanded with specialists in digital marketing, software and UX (user experience). Marketing is marketing, it's just that the channels keep changing. Great marketers and designers have always had huge empathy and emotional intelligence, that won't change.
"We embraced UX (user experience design) very early to create better experiences for the customers of our clients," said Sheridan.
"We now find ourselves in deeper conversations with our customers. GoCar is an example where in addition to our technical expertise we continually strive to anticipate pain points in the user experience," he added.
The team has since grown to 20, made up of dynamic young talent from 13 different nationalities — a good reflection of modern Ireland.
Having a multinational team is a bonus for Irish clients such as Newbridge Silverware, Avoca and Butlers Chocolates which have big international ambitions. It has also allowed Matrix to easily take on global clients like MyTaxi and their different country divisions.
The Business Model
A number of years ago, I was doing a series of master classes for pub-lobbying group the VFI. I invited Sheridan along as a contributor to do a session advising publicans on their social media strategy. The success of that was something of a light-bulb moment for Sheridan and he realised that by presenting to 20 people at the same time, he only had to get his message and pitch across once. That saved a lot of shoe leather.
With some coaching to enhance his skills in public speaking, he embarked on a novel sales drive of speaking at events up and down the country. In these events he encouraged interactive discussions where he got to hear customer's issues and concerns first hand.
As users have become very sophisticated, Matrix's emphasis has now moved to supporting customers with other issues such as conversion of web visitors, security and personalisation.
As an accredited agency with Google, HubSpot, Paypal and Amazon, Matrix's staff are always looking for the next technical innovations and trends. With the current tight labour market, Matrix has become an extension to the marketing departments of its customers. Matrix is now a full digital agency that provides agile and responsive support every month to clients like An Post, Irish Rail, Dublin City Council, IE Domain Registry and others.
The Future
As the lines between all channels blur, clients such as Avoca want to become truly omnichannel and mirror their in-store experience at every digital touchpoint.
Matrix sees its role as a navigator and supporter of customers on this path of change.
In the last 12 months, some key additions have been made to an already strong team. Matrix now has strong teams across the areas of design, web development, software and digital marketing.
The company sees additional growth coming from outside the country where it already supports organisations in UK, mainland Europe and Scandinavia.
This is all serviced from a purpose-built studio in the centre of Dublin.
Sheridan preaches to his team that "the operation is only a success if the patient lived".
In other words, every project is only a success if the solution adds value to the client.
With that relentless focus on the customer, Matrix is poised for even more stardom.
Alan O'Neill, author of Premium is the New Black, is managing director of Kara Change Management, specialists in strategy, culture and people development. Go to www.kara.ie if you'd like help with your business. Business advice questions for Alan can be sent to sundaybusiness@independent.ie
In association with Electric Ireland, Irish businesses can now receive the personalised insights needed to manage their energy usage and save on costs with SME Premium Insights.
For more details see http://www.electricireland.ie/business