The ultimate place to work? Office becomes first in Ireland to get the gold medal for workspace wellbeing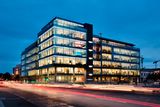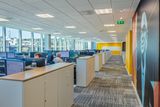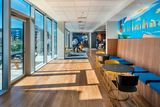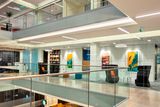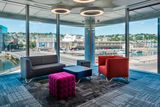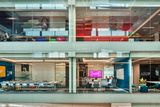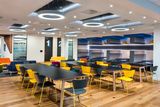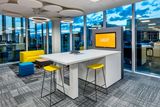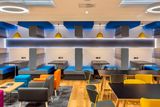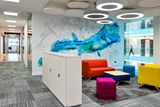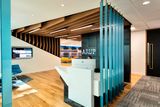 Huddle spaces, focus rooms and air quality sensors - this is what the ultimate workspace needs to achieve the gold standard of wellbeing in the office.
Engineering consultant firm Arup have become the first in Ireland, and the ninth in Europe, to receive the WELL Certification by the International WELL Building Institute for its Cork office.
The offices, which accommodate 170 staff, were designed around the seven categories of building performance; air, water, nourishment, light, fitness, comfort and mind.
Employees are now encouraged to change up their working locations and postures throughout the day at the sit-stand desks, in the huddle spaces, the booth seating and the standing-up meeting spaces.
The Albert Quay office also has specialised acoustic design throughout the open-plan areas so background distractions are reduced and privacy levels are increased, without the need for physical walls.
There are also focus rooms, booths and break-out spaces so employees can relax.
Furthermore, the air flow of each ceiling vent was simulated and particular air diffusers were carefully selected for all locations within the office, to eliminate any uncomfortable downward drafts.
Arup also have a sensor kit in the office that records and maintains air quality in the office, so there are no post-lunch headaches.
They said staff have indicated a whopping 25pc improvement in performance since they made the changes.
Cork office manager Liam Luddy said they aimed for a workspace that would make people "happier, healthier and more productive".
"With our busier lifestyles, it is important that we place an increased focus on health and wellness at work," Mr Luddy said.
"By specifically focusing on including well-being features into the design of workplaces, we can create spaces where people are happier, healthier and more productive.
"We are delighted to be the first office in Ireland to achieve this innovative certification."
Arup's Boston office received the certification in 2017.