Five measures you should know about as Budget 2019 is unveiled
Extra fiver for everyone but your social life will become more expensive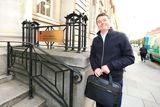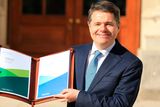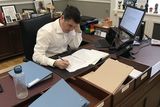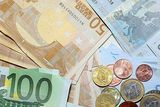 The day is here, Finance Minister Paschal Donohoe unveils Budget 2019 and here's five ways it will affect your wallet.
1) A fiver for all
Workers and welfare recipients are set to see their weekly income increase by around €5 a week.  Finance Minister Paschal Donohoe will today announce a series of tax cuts which will see the middle USC rate of 4.75pc reduced by 0.25pc while the entry point for the 40pc tax rate will increase €750 to €35,300. The tax changes will mean a person earning €50,000 will see their weekly net income increase by around €5.  Meanwhile, Social Protection Minister Regina Doherty has secured a social welfare package which will see all weekly payments increase by €5 a week. The non-contributory state pension will increase to €237 a week, the weekly carers' allowance for a person under 66 caring for one person will rise to €219, and the jobseeker payment for over 26s will increase to €203. The Christmas bonus for welfare recipients will also be fully restored this year.
2) Housing
Fianna Fail decided to take ownership of the housing crisis ahead of this budget and spent much of their talks negotiating a major affordable housing scheme. The €300m funding for affordable homes will be spread out over three years and it is hoped it will result in thousands of more houses for working families. Fianna Fail also insisted on the introduction on tax breaks for landlords in return for secure tenancies to renters.  The Independent Alliance secured a 'granny flat' grant which will allow people to renovate their homes into two separate units.  Minister Donohoe will also give an indication of his plans for the local property tax once the freeze on rates comes to an end next year.
3) Health
The cost of going to the doctor and paying for medicine will be reduced in today's budget.  Income thresholds for GP visit cards will be changed to entitle around 100,000 more workers to the service.  Prescription charges for over 70s will be reduced by 50c to €1.50 per item. The threshold for the Drug Payment Scheme will be reduced by €10 to €124 a month.  Additional funding will also be put into the National Treatment Purchase Fund to reduce waiting lists for surgical procedures.
4) Hotels, Restaurants and Cinemas
The cost of your Saturday night out is set to increase significantly after today's budget.  Vat charged on hotels, B&Bs, restaurants and hairdressers will increase from 9pc to 13.5pc.   The increase will also impact on the price of cinema tickets. Businesses are likely to pass on the Vat increase to customers who already see the cost of dinner and few drinks as very expensive. Hoteliers and restaurant owners will also be impacted by the increase in the minimum wage. Excise duty on alcohol is not going up but the Government recently introduced minimum alcohol pricing which means drinking at home will also become more expensive. Transport, Sport and Tourism Minister Shane Ross resisted the Vat increase over fears it will have a negative impact on the country's hospitality sector once Brexit kicks in.   However, Mr Ross conceded to the increase in return for changes the inheritance tax threshold and the 'granny flat' grant.
5) Childcare
In the area of childcare, parents with incomes of up to €60,000 after tax will be able to avail of an extra subsidy, provided they are also in receipt of a social welfare payment.  Around 16,000 children up to the age of 15 are to be brought into the Affordable Childcare Scheme (ACS) for the first time.  Children's Minister Katherine Zappone plans to use a large chunk of the additional €90m she secured in negotiations with Mr Donohoe to significantly expand her flagship scheme.  At present families with a net income of €47,500 who have a medical cards, or are in receipt of other assistance from social protection can qualify for childcare subsidies ranging from €50 to €145-a-week depending on their circumstances.  The qualifying threshold will rise to €60,000 per couple (around €85,000 gross).  Many families of the 45,000 children already available of the targeted subsidies since they were introduced 12 months ago will also see their payments increase. Social Protection Minister Regina Doherty's package also includes an extra two weeks parental leave for workers with new-borns – but it won't come into effect on late 2019.  The Back To School Allowance is to rise by €25 next year.