The top five Nama loan sales to date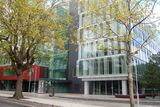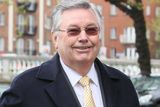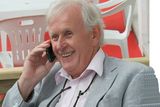 1 Project Arrow - A €6.25bn non-performing loan portfolio secured by assets of some 500 smaller borrowers in Ireland and the UK. Some 50pc of Project Arrow was made up of Irish residential property while the remainder consisted of office, retail, mixed-use and land. Sold to US private equity giant, Cerberus, for a reported €800m last October.
2 Project Eagle - A €5.6bn portfolio consisting of Nama's entire Northern Ireland loan book. Sold to Cerberus for €1.6bn in April 2014.
3 Project Jewel - A €2.57bn loan portfolio secured by Chartered Land chief Joe O'Reilly's Dundrum Town Centre, 50pc stakes in the Pavilions centre in Swords and the Ilac in Dublin city centre, and a major development site extending from the former Carlton cinema on O'Connell Street to Moore Street. Sold to UK property group Hammerson and its partners, Allianz Real Estate, last September for €1.85bn. A consensual agreement with O'Reilly was reached recently, which saw Hammerson and Allianz secure ownership of the assets.
4 Project Tower -  A €1.85bn portfolio of Cork-based developer Michael O'Flynn's O'Flynn Group of companies. €1.75bn of the portfolio sold in April 2014 to US fund Blackstone for around €1.1bn. Remaining €100m sold to Kildare Partners for around €20m.
5 Project Aspen - An €810m portfolio consisting of loans extended to the late David Courtney's Regeneration Developments. Sold for around €200m in May 2013 to a consortium of Starwood Capital, Key Capital Real Estate and Catalyst Capital. 80pc of the portfolio went to the Starwood-led consortium, with Nama keeping the other 20pc.