Strongest ever demand for industrial and logistics units in first quarter of 2023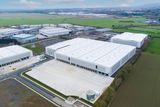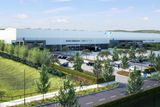 Dublin's industrial and logistics market continues to experience strong demand and limited suitable supply, according to agents Savills Ireland.
New figures reveal that over one million sqft of take-up was recorded in the first three months of the year – the strongest Q1 on record.
The survey showed that pre-lets remains prevalent and accounted for 49pc of take-up as occupiers seek modern stock and 70pc of space due to be delivered this year is either reserved or signed.
The largest letting in the quarter was Building 2 Greenogue Logistics Park in west Dublin and it was also the third largest on record, with over 286,000 sqft signed by Wincanton, a distribution contractor of Ikea.
The remaining four of the top five deals were all pre-commitments. The first was a pre-purchase of 119,000 sqft at Unit 637 Northwest Logistics Park, Dublin.
This was followed by an 88,000 sqft pre-let at Unit 1 Brownsbarn, a new development in Citywest where the fifth largest deal also took place, Unit 2 measuring 64,000 sqft. Lastly, 73,000 sqft was also signed for in Unit F Mountpark, Baldonnell.
Jarlath Lynn of Savills commented: "Despite uncertain macroeconomic factors, demand remains robust for industrial and logistics space in Dublin as global supply chains have recovered and sentiment has lifted given reductions in shipping costs.
"Rental inflation persists due to these tight supply dynamics and limited availability of modern units across all sizes.
"Given the preference for modern units, lack of availability, and increased construction costs for continually enhanced specification, this has supported the increase in prime rents from €12 to €12.50. Secondary rents have also experienced an increase from €9 to €9.25 per sqft," he added.
About 2.1 million sqft is expected to be delivered this year, another record.
However, Mr Lynn expects supply dynamics to remain tight due to 70pc of space having already been reserved or signed.
Meanwhile, the CBRE Kingspan Ireland Logistics Confidence Index 2023 reports that nearly 70pc of respondents are expecting a positive growth in turnover in the sector this year, with 35pc expecting growth in profit.
Respondents included CEOs, managing directors and senior management of some of the largest logistics providers and buyers of supply chain services across the island of Ireland.