Planning presents significant obstacle to housing delivery, says Knight Frank survey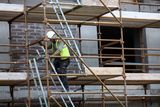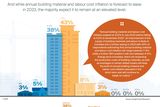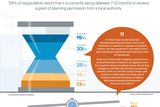 The planning process is now the greatest barrier to increasing housing output in 2023, topping cost concerns which were identified as the main obstacle to delivery in 2022. These are among the findings of the latest Knight Frank New Homes Construction Survey.
Overall, a planning application could take in the region of four years to be successful as 33pc of respondents, representing members of the building community, report that it is taking between seven to 12 months to receive a grant of planning permission from a local authority. 32pc believe that an appeal could add 11-15 months to the planning process while 46pc estimate that a judicial review could add more than 21 months to the planning process.
While annual building material and labour cost inflation is expected to ease in 2023, it will remain at an elevated level. Almost half, or 43pc of respondents, believe that annual building material and labour cost inflation will range between 7-9pc, while 38pc predict it will vary between 4-6pc.
In addition, successive interest rate increases over the past year and recent turmoil in the global banking sector will make the task of raising development finance even more difficult this year according to 72pc of respondents.
As many as 92pc are concerned that the residential zoned land tax could impact viability of related sites.
Robert O'Connor of Knight Frank says the tax makes no allowance for developers who have taken reasonable measures to position their sites for development but are unable to commence construction.