Modestly priced regional lots should appeal to investors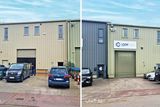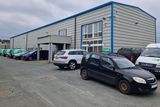 Three regional investment properties have been brought to the market this week at modest prices which could appeal to a broad range of investors.
The most valuable of them is Units 1-7 Garryglass Business Park, Limerick for which joint selling agents Lisney and Property Partners De Courcy O'Dwyer are guiding €2,700,000. That equates to only €57.71 per square foot (psf) and a net yield of 6.06pc.
Located on a 2.59-acre site zoned for retail warehousing with 120 metres of  frontage onto the Old Ballysimon Road, the lot comprises five commercial units used for retail warehousing and traditional warehouse accommodation.
The buildings extend to a combined 46,787 sqft and a car parking area to the front can accommodate about 90 cars. Ancillary parking, loading areas and yard space are located to the side and rear. Tenants include  The Panelling Centre, owned by Grafton Group; Luminaire Lighting; Slide Deco;  and Blue Box Antiques.
Currently it generates total annual rents of €179,800 and Chris Belton of Lisney points out that this is "highly reversionary" as one unit, extending to 2,566 sqft, is vacant and other rents are expected to increase at future rent reviews and lease renewal events.
The Panelling Centre accounts for 72pc of the passing rent and has a secure lease term of six years.
The same agents are guiding €460,000 for Units 20 & 32 Eastlink Business Park, Ballysimon, Limerick. These two small mid-terrace light industrial investment properties extend to a combined 7,991 sqft equating to €57.56 psf and are leased to Heineken Ireland Limited and The DPF Clinic, a specialist car workshop business.
With combined annual rents of €34,000, this equates to a 6.72pc NIY which is also considered reversionary in the current market.
The third lot is An Post Delivery Service Unit, Knockenrahan Industrial Estate, Arklow, Co Wicklow, which comprises a 6,921 sqft, detached industrial building on a fully secure site of 0.42 acres.
Lisney is the sole agent and quoting €650,000. An Post signed a new 10-year lease in March 2017 and the current annual rent of €49,950 per annum was established at the 2022 rent review. This equates to a 7pc NIY.