10 things you'll hear an Irish person say on Budget Day
Budget day is one of the highlights of the political calendar.
For Irish people, it's also a day when we get to give out more than usual.
Here are ten of the things you're likely to hear on October 11th:
'Are the fags gone up AGAIN?'
When it comes to the Budget, smokers are a bit like Mayo's football team - always hard done by.
The Government has been consistently hiking the price of cigarettes in a bid to incentivise people to quit the habit.
However, the only thing it tends to encourage them to do is find a relative who is going on holidays soon.
"Ah sure, Mary can get us 200 John Player Blue in the airport for €40 when she's coming back from the Canaries."  
'I'm never voting for Fine Gael or Fianna Fáil again'
And when Irish people say we're not voting for anyone again, we really, really mean it.
Source: People's Republic of Cork
'That five euro will really make us up'
The €3 increase in the pension last year was described as "insulting".
Pensioners won't be building a retirement home in the Bahamas next year either.
Budget 2017 looks set to add a whopping €5 onto the pension each week.
To quote one old-aged relative: "The only thing that'll get me is an extra hot whiskey."
'Don't tell me they put up the price of drink?'
That extra five euro may not even cover the price of a hot whiskey after all.
Irish people dread the news that the cost of drink has gone up.
After the initial shock of learning that the price of a bottle of wine is almost €9, people calm down when they realise that's still cheaper than one drink and a packet of crisps in Temple Bar.
"Actually, tell Mary to get us a few bottles of vodka when she's in the airport too, just to be safe." 
'This Budget really catered for the needs of young people'
Said no young Irish person on Budget day. Ever.
'The good times are back'
Last year was dubbed the "Giveaway Budget" after bringing much better news than its recessionary predecessors.
A term which has been floating around in the lead up to the 2017 Budget is "The good times are back."
It's the new "Lets keep the recovery going".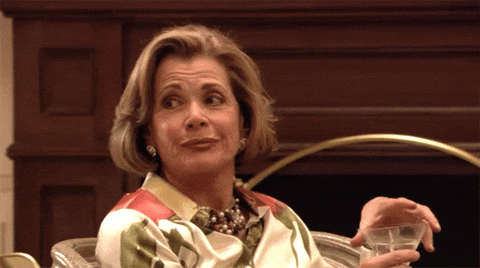 'This country is gone to the dogs'
People tend to make this statement every day of the week, but it's bound to get a few airings on October 11th too.
No Budget will ever have every Irish person happy.
'I bet there will be no cuts made to all the politicians' wages though'
When the country's financial affairs are up for discussion, there are guaranteed to be a few digs about the income of some of our top ministers and politicians.
With this expected to be another "giveaway" Budget, people will still feel the need to lambast how much Enda and co. are earning.
"We can still afford to send all that lot to America for St. Patrick 's Day though, can't we."
'Ah sure, Ireland's awash with money'
After the Government's recent rejection of the €13bn in Apple Tax, and with this Budget due to give rather than take, people will probably be of the opinion that we're loaded.
'Roll on Brexit'
Sure we knew that would happen already
The Budget know-it-all crew will be out in force having been keeping up to date with the Government's intentions for the last few months.
They'll be smug in their knowledge of Irish politics and will be totally underwhelmed by the announcements, claiming "sure we knew that already".
Really though, they'll just be annoyed that there isn't as much to give out about this year.
Online Editors
Follow @Indobusiness
Promoted Links