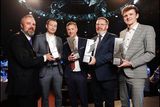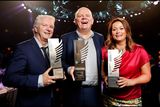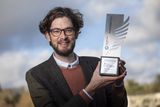 At Mediahuis, we believe that trust and transparency are vital to creating great journalism. Our aim is to have a positive impact on wider society by seeking the truth, informing our readers and holding power to account.
The trust of our audience is essential to achieving that mission, and our journalists are guided by the principles and polices outlined below.
Editorial Code of Practice
Protecting the bond of trust between Mediahuis and our audience is essential to the continued success of our journalism. The reputation of our brands is based on editorial independence, integrity and high standards, and our journalists are pledged to be professional, courageous and relentless in their pursuit of truth. They are also committed to fairness and balance in informing people of events and issues which are in the public interest. Every staff member must read and abide by the standards set out in this Code of Practice.
Corrections
While endeavouring to be fair and accurate in our reporting at all times, we welcome suggestions or complaints about errors in our coverage that should be corrected. Requests for corrections or clarifications should be sent to corrections@independent.ie. Once verified, any corrections will be made as soon as possible and, where appropriate, noted on the updated story.
Style guide
As Ireland's largest publisher, Mediahuis seeks to ensure the highest standards of journalistic excellence among our newsroom and subbing teams. Good grammar, punctuation, fact-checking and quality control are essential in the day-to-day working lives of our journalists. The following style guide is used across all titles and online platforms.
Press Council
All our titles support the work of the Press Council of Ireland and the office of the Press Ombudsman. Their annual report for 2020 can be viewed here. Established in 2008, they are independent of government and the press, and there is no charge for making complaints. Our staff operate within the Press Councils' Code of Practice for journalists in Ireland which can be reviewed here.
Article removal
While all of our titles comply with GDPR regulations, we are not automatically obliged to grant 'right to be forgotten' requests. Such requests are dealt with on a case-by-case basis and will only be considered in exceptional circumstances or where a significant error can be established. Our full policy in relation to article removal requests can be viewed here. If you wish to submit an article removal request you can do so here.
Commercial content guidelines
Commercial content guidelines can be viewed here.
Contributor guidelines
Our terms and conditions for contributors can be viewed here.